The Complete Reflexology Tutor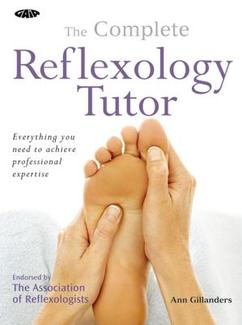 Everything You Need to Achieve Professional Expertise
Author: Ann Gillanders
Published: 2007; paperback, 256 pages
In this book, you will learn how to practice reflexology with this all-encompassing guide. You will discover the origins of reflexology and how it is supposed to work. The book then go through a step-by-step guides how to master a variety of foot and hand reflexology routines. "The Complete Reflexology Tutor" clearly points the body's reflex points and how best to work them.
Table of Contents:
The Origins of Reflexology: The history and theory, The concept of holistic medicine, Who can it help?
Clinical evidence. How does Reflexology Work?: Reflexology and energy, The zones of the feet, Mapping the foot.
Providing Reflexology: Clinical observation, diagnosis and recomending treatments, Assessing the foot, Preparation of the client and yourself, Support postures, Reactions to expect during treatment, Aftercare advice, Guidelines to good practice, Foot relaxation routine.
Body Systems: An in-depth review of the anatomy and physiology of each of the body systems, with step-by-step instructions on how to work their associated reflex points.
Hand Reflexology: The theory of hand treatment and how it works, Anatomy of the hand, The zones of the hand, Mapping the hand, Observation and diagnosis, Preparation before giving a treatment, Hand reflexology routine.
Reflexology for Common Ailments: Understanding the immune system, Reference guide to reliving over 70 specific conditions. Specialised Reflexology,
The Reflexology Practice: Setting up a practice, Ethics and professionalism, First aid, Complementary therapies that may assist reflexology.
The Complete Reflexology Tutor is  recommended by the Association of Reflexologists
Reflexology Resources:
Reflexology
Reflexology
Reflexology is not an effective treatment for any medical condition
Reflexology does not work